Being a full-fledged garage doors company in Sydney, we offer an array of services ranging from garage door installation to repairs and maintenance. We can even replace the existing garage door with a new one, and you can count on us for quality.
The reason why Sydney residents choose us is our dedication and professionalism. With us, you will get a variety of garage doors made using high-grade materials that require less maintenance and are super-strong to safeguard your valuables.
Services We Offer
New Door Installation
So you are looking to get a new garage door installed on your property? There can't be a better choice than Aussie Garage Doors! We offer multiple types of garage doors such as tilt, roll-up and panel type so that you will get everything under one roof.
We supply and install doors for residential properties. We can customise every door precisely so you can rely on us to get a new door that's robust and aesthetically pleasing.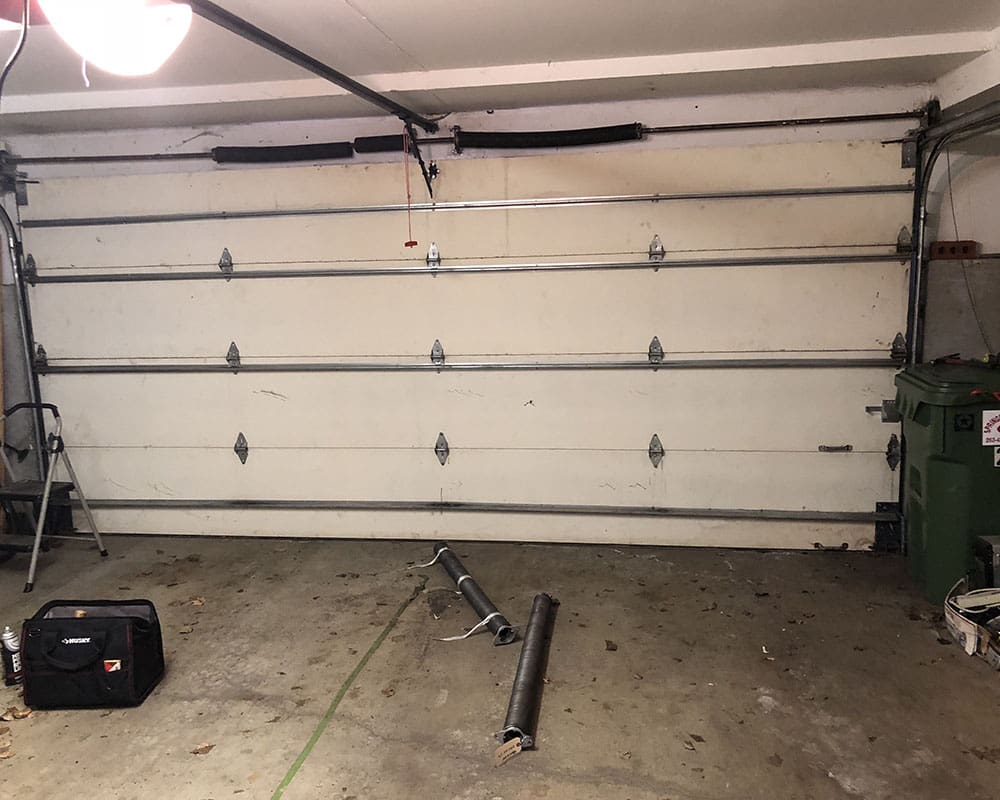 Repair and Maintenance
Just like any other machine, garage doors also require timely maintenance to work correctly. We offer maintenance and repair services that include:
Replacing the Opener
Lubrication of all moving parts
Re-tensioning and replacing springs
Re-aligning the tracks
Adjustment of drive chain
Inspection of drive unit and control boards
You can call us for any repair and maintenance jobs. Whether the door isn't opening fully or it becomes squeaky while opening, we can fix it for you.
by us.
Garage Door Replacement
So you aren't happy with the existing garage door and need a new one that functions better? Aussie Garage Doors has got you covered! We can replace the existing garage door with a door of your choice. You can choose any type of door such as manual or automatic, and our technicians will fit it for you.
We are a Sydney-based garage door company that's readily available to fulfil your needs. You can get in touch with us to get new doors supplied and installed or the existing one repaired at affordable rates. All our techs are vetted and trained, so you are partnering with the experts when you choose Aussie Garage Doors.
We pride ourselves on providing honest security advice to ensure the safety of your commercial or residential property.
Testimonials
What a great company to deal with. The quote was put to me in a simple manner, no beating around the bush. The blokes who did the work were a terrific pair of ordinary down to earth men. Ash, the gentleman who came to do the quote sold himself and top scored by getting the result he set out to accomplish. I had a great rapport with Ash and he did not ram the business down my throat as a lot of salesman do. Go The West Tigers. I recommend Aussie Garage Doors to all and sundry. Ray Lewis

Ray Lewis


Ash was incredibly efficient, approachable and gave me the best quote at a very reasonable price out of three quotes I received to have my two single garage doors replaced. Three weeks later they were installed by his staff at a high standard in just over two hours. They are the best investment my house has had in a long time and work perfectly well. I have already recommended Ash to a gardening customer of mine on the North Shore of Sydney and she too is very happy with his service and efficiently. Highly recommend to anyone. Cheers

Graeme Woods

CALL US TODAY FOR A FREE QUOTE!
High Quality Garage Doors At Competitive Prices
Get In Touch With Us!