Smart Phone Control Openers
Make Your Garage Door Smart With Our Smart Phone Control Openers!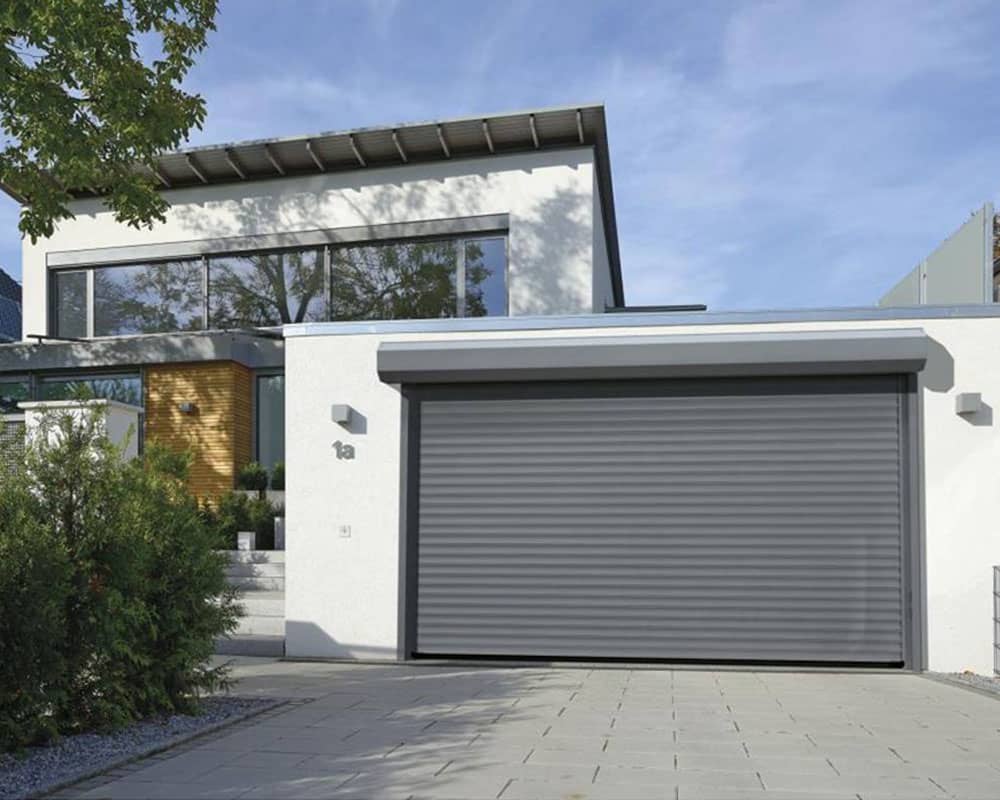 Have you ever wished, how great it would be if you could control the garage door from your smartphone? Well, now you can, with the smartphone control openers that we supply and offer.
The easy-to-use door openers bring the garage door controls at your fingertips. You can close or open the door just with a click, and that's as convenient as it sounds.
No need to worry if your kids left with the door open, or the cleaners show up when you are in the office. With these smart garage door openers, you can open or close the door anytime.
Features Our Smart Phone Control Openers Offer

The smartphone control openers that we supply and install come from the best brands. You can rest assured about the features, and the ease-of-use that the door openers offer:
Quick Push Notifications
You will receive quick push notifications every time someone opens or closes the door. The notifications will appear on the MYQ app so that you can keep an eye on your house for ultimate safety.
Set Multiple Schedules
With these smartphone control door openers, you can set multiple schedules. The door will close or open automatically depending on the schedule that you have set.
Supports TouchID
The MYQ app supports TouchID, which eliminates the hassles of entering the security pin every time you want to use the app. Just place your finger on the TouchID, and you can access the smart app.
Share Access
The smart door opener that we supply and install lets you share the access with the guests. You can use the MYQ app to grant access to the guests so that they can enter your home. Furthermore, you can revoke access any time whenever it's not required.
At Aussie Garage Doors, we supply and install the best quality smartphone control openers that are convenient and easy to use. The controllers work with all types of garage doors, including sectional, tilt, and roller.
Moreover, even your kids and parents can use it to enjoy convenience. Our technicians will give you a quick trial of how the smart app works, and the extra features that it offers.
Click on the Contact Us button for a quick quote. Also, if you want to learn more about these controllers and how they work, you can get in touch with us.
Our advisors will help you with the information you need. Furthermore, we'll be happy to come to your doorstep to help you select the best control opener under your budget.
We pride ourselves on providing honest security advice to ensure the safety of your commercial or residential property.
Testimonials
Absolutely brilliant! I contacted these guys as I had two properties in different parts of Sydney that I needed garage doors for. These guys were clear, prompt and reliable. Both garage doors have now been installed and I couldn't be happier.

Apple Robin


Ash came to our house measured up and gave us a quote on the spot. We needed 3 new garage doors with motors. The price was right within our budget. The job was installed and completed in one day!! Very excited and pleased with the end result. Thankyou 😀🙌

Kate Redman


My sister had recommended Aussie Garage Doors as she had used them 5 years ago and had a fantastic experience and her door still works perfectly. 5 years later and they did not disappoint. Ash was incredibly efficient and my garage doors were installed at a high-quality standard. Would definately highly recommend.

Joanne Ridgewell

CALL US TODAY FOR A FREE QUOTE!
High Quality Garage Doors At Competitive Prices
Get In Touch With Us!