Available in a variety of styles, cedar timber garage doors are a classic choice if you are looking for durable doors with a natural finish. Made using the best quality wood, these doors offer a timeless design and attractive looks that enhance the overall beauty of your property.
Timber, especially cedar, has always been an excellent material when it comes to sturdy and beautiful garage doors. The cedar timber doors supplied and installed by Aussie Garage Doors not just look phenomenal, but the doors are highly durable as our manufacturing partners use high-quality materials only.
We supply cedar timber doors in sectional and tilt garage door options depending on what your preferences are, and what suits your property the most.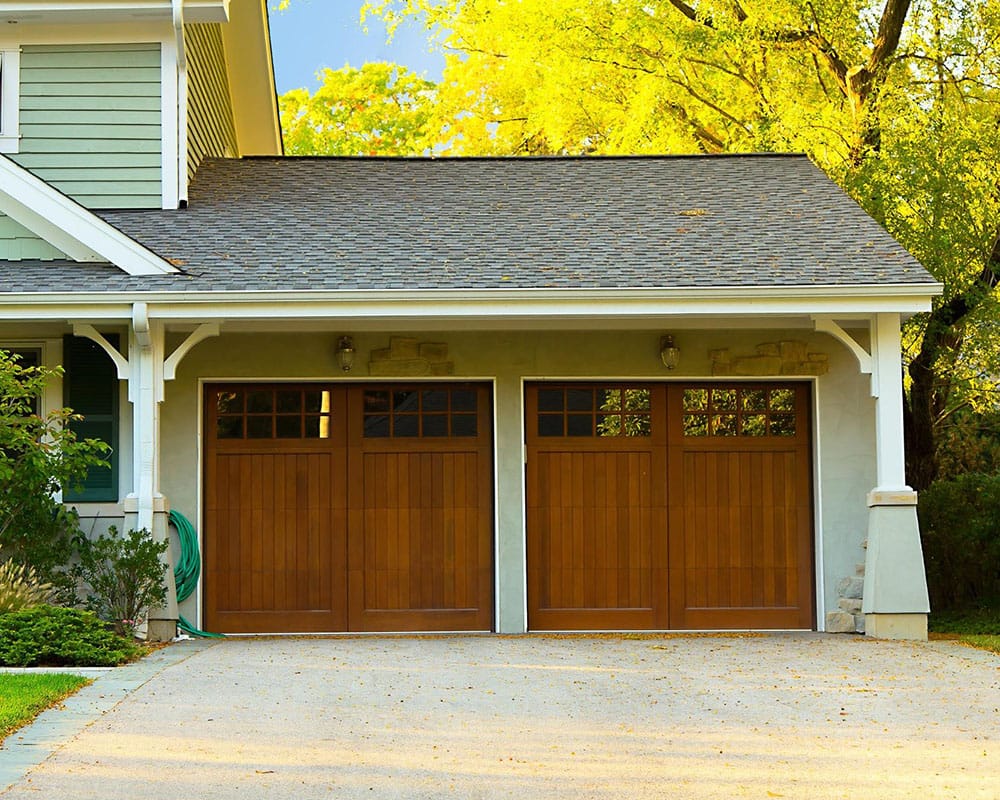 Why Choose Us for Cedar Timber Garage Doors?
Aussie Garage Door is not a regular garage door installation and repair agency! When you hire us for our services, we make sure to deliver you with an unparalleled service experience.
Moreover, we never compromise on quality, and that is why Sydney residents choose us for garage door installation and repair.
Tailor-made Options
All the cedar timber garage doors supplied by us are tailor-made based on your requirements. No matter what size and shape your garage has, we can offer the best possible customisation solutions to get you a garage door that looks fantastic and works flawlessly.
Multiple Color Choices
We have a colour pallet that contains a range of colours ranging from light to dark, and some natural tones as well. You can choose the colour of the garage door you need. In short, with Aussie Garage Doors, you get the ultimate freedom to get a customised cedar timber door installed at your property.
Excellent After-Sales Services
We are a Sydney-based garage door company that offers supply, installation, and repair services. All the cedar timber doors supplied and installed by us come with a warranty. Whenever you choose Aussie Garage Doors, you can look forward to excellent after-sale services.
Quality Materials
At Aussie Garage Doors, we can take pride in supplying cedar timber garage doors made using high-quality materials. From the aluminium frame to the timber and coatings, everything is built to last.
With our timber garage doors, you can take the confidence in security and protection provided for your house.
Timber garage doors supplied and installed by Aussie Garage Doors look modern and add value to your property. The timber used to manufacture the doors is treated following a 3-step process to increase the lifespan, resistance to peeling and blistering. Furthermore, the doors are highly resistant to mould and harsh weather.
So, you have decided that a cedar timber garage door will be perfect for your property? Click on the Contact Us button to get a quick quote. Also, our team will assist you in choosing the right colour to make things easy for you.
We pride ourselves on providing honest security advice to ensure the safety of your commercial or residential property.
Testimonials
What a great company to deal with. The quote was put to me in a simple manner, no beating around the bush. The blokes who did the work were a terrific pair of ordinary down to earth men. Ash, the gentleman who came to do the quote sold himself and top scored by getting the result he set out to accomplish. I had a great rapport with Ash and he did not ram the business down my throat as a lot of salesman do. Go The West Tigers. I recommend Aussie Garage Doors to all and sundry. Ray Lewis

Ray Lewis


My sister had recommended Aussie Garage Doors as she had used them 5 years ago and had a fantastic experience and her door still works perfectly. 5 years later and they did not disappoint. Ash was incredibly efficient and my garage doors were installed at a high-quality standard. Would definately highly recommend.

Joanne Ridgewell


Ash was incredibly efficient, approachable and gave me the best quote at a very reasonable price out of three quotes I received to have my two single garage doors replaced. Three weeks later they were installed by his staff at a high standard in just over two hours. They are the best investment my house has had in a long time and work perfectly well. I have already recommended Ash to a gardening customer of mine on the North Shore of Sydney and she too is very happy with his service and efficiently. Highly recommend to anyone. Cheers

Graeme Woods


From the 1st meeting with have-a-chat Ash, I knew I was dealing with a tradesman that I could trust & rely. Great quote, a great job & I strong recommend Aussie Doors

Tony Croft


Ash and his team provided amazing levels of communication and effort in installing our 2 new doors,. Ash always stood up to every promise he made me and the install was quick and professional, I absolutely recommend Ash and Aussie doors, for any doors that you need.

Mark Mackenzie


Great job! Had a small issue above the door area before new doors could be fitted, Ash and the team fixed the problem in no time. The new doors were installed, adjusted and tested by a very experienced team. Great outfit to deal with. Highly recommend Aussie Garage Doors who install a quality product at the right price..... Thank you Ash. Terry / Joan Whyte.

joan whyte

CALL US TODAY FOR A FREE QUOTE!
High Quality Garage Doors At Competitive Prices
Get In Touch With Us!