Get roller garage doors that are built to last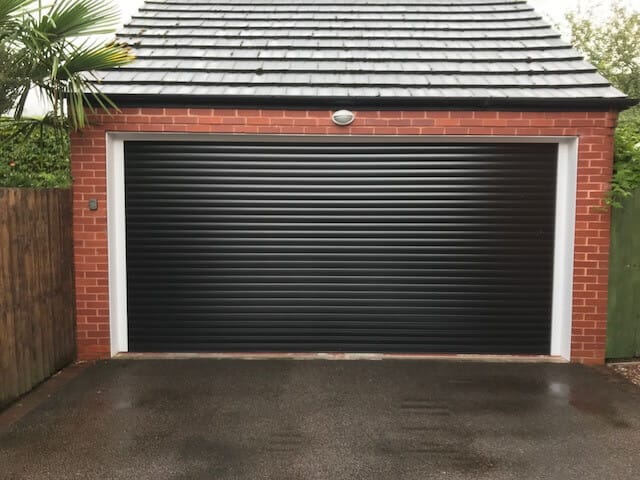 Roller garage doors or roll-up garage doors are ideal and residential and commercial properties with less space available for tilt doors. The entire film of the door rolls up on the drum and then retracts back whenever you want to close the door.
Made using corrugated steel and high-quality components these doors last longer and remain functional with minimal maintenance.
Aussie Garage Doors offers a variety of roller doors specially designed to suit your requirements. These garage doors are easy to operate and are robust enough to safeguard your valuables.
Why Choose Our Roller Garage Doors?
The reason why Sydney residents choose Aussie Garage Door to supply roller doors is the quality we bestow.
Fully Customised Doors
The garage doors installed by us can be fully customised based on your requirements. We can fabricate the doors from scratch depending on the size of the garage opening, so the door fits nicely and remains stable and functional.
High-Quality Materials Only
From the drive chain to the bearings and corrugated steel films, we use everything of top-grade quality. When you get a roller garage door from us, you are getting a durable door that's made up of the best industrial material to ensure ultimate safety and security all the time.
Extra Safe
While customising a roller garage door for our clients, we always keep safety in mind. The doors installed by Aussie Garage Door have double bar locking technology that can withstand powerful blows and impacts while keeping the invaders out.
Also, the doors come with a weather strip that keeps all leaves and water out of the garage, thus keeping the items safe.
Reasonable pricing
Our roller garage doors don't cost an arm and a leg, and you can get an ideal door supplied and installed at a reasonable price. We want our customers to get a rewarding experience, and we make sure to make it happen by keeping the cost of the doors under the affordable range.
Aussie Garage Doors deals in all types of roller garage doors for residential and commercial properties. Also, we offer maintenance and repair services, so you don't have to contact any other agency for the services.
Our professional technicians can even replace your existing door with a new roll-up garage door on special requests.
You can get in touch with us to discuss more of your requirements. We will love to hear from you about the door you need. Fill the form to contact us, or you can call us to talk to our experts regarding your requirements for the roller garage doors.
We pride ourselves on providing honest security advice to ensure the safety of your commercial or residential property.
Testimonials
Very happy, received 2 other quotes telling me the job couldn't be done. Ash turned up, measured the door up and in 3 weeks I have my new roller door. Absolutely no drama, the door was installed in a few hours with all the rubbish taken away. Ash is a top bloke and gave me a top price , I wish I could get more handymen of his calibre.

Benedetto Bruno


Garage Doctors, incredible service - when the B&Ds and Vogue's of the world say NO - call Aussie Garage! They will find a solution to any problem. New management is hungry for success and growth and was more than happy to not just price match but beat competitor's quote!

ABC XYZ

CALL US TODAY FOR A FREE QUOTE!
High Quality Garage Doors At Competitive Prices
Get In Touch With Us!