Which Garage Door Type is Right for My House?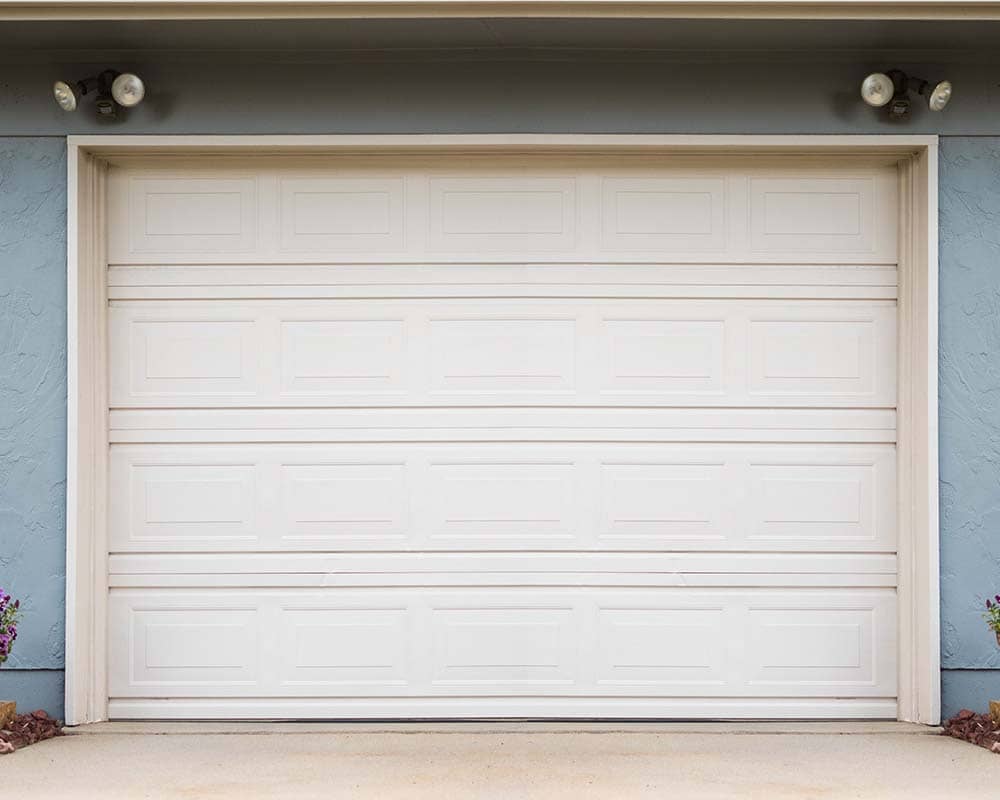 When it comes to choosing the right type of garage door, homeowners often find it challenging. While there are a lot of websites that tell you about the different types of doors, only a few will tell which type is suitable for your needs. 
Since a garage door is a significant investment and has a direct impact on your property's value, we want you to make the right decision. In this article, you'll get to know each type in detail, along with its merits and demerits. 
Tilt Garage Doors or Up-and-over Garage Doors 
The tilt garage doors have been in use for years, and homeowners still prefer them because of the sense of safety they offer. The door consists of a single piece that tilts to open. If the driveway is space is not an issue, opting for these doors makes sense.
The pivoting hinge mechanism operates the door smoothly, and these garage doors are quieter than some other types. 
Who Should Choose Tilt Garage Doors?
People looking for a super-secure and robust door should choose the tilt garage door. Also, you should have enough driveway space so that the door can tilt without banging into any object. Homes with smaller driveway spaces are not ideal for this door type. These doors are suitable for Garages with very little headroom on the top. This is why you will see most of the underground garages have this type of a door.
Sectional Garage Doors or Panel Lift Garage Doors 
Sectional garage doors are highly popular in Australia and across the globe. Unlike the tilt garage doors, these doors are made using multiple sections of panels, but that does not hinder the durability. 
As the door closes and opens, the wheels attached to the edge of each section slide on the vertical track, and the door bends. Also, there is a wide range of materials and colours available, and you can contact a reliable garage door installer to get the job done.
Who Should Choose Sectional Garage Doors?
Sectional garage doors are perfect for every home, irrespective of the driveway space because the door bends. Also, this door is easy to operate and requires less maintenance. Homeowners looking for a durable and a modern looking door should choose sectional doors.
Roller Garage Doors 
You will find roller garage doors mainly in old residential or commercial properties because of the maximum space they offer. These doors open like sectional garage doors, but the door rolls up on a drum connected to the opener. 
Rolling garage doors are made to withstand extreme conditions and are perfect for any type of property, irrespective of the size. If you want the door to acquire less space and the roof should also remain accessible, roller garage doors are the answer. They are also a budget friendly option compared to Sectional doors
Who Should Choose Roller Garage Doors?
These garage doors are suitable for people with a packed garage and limited driveway space. Also, if you are on a budget, this one makes the best choice. However, roller garage doors do need more head room space on the top of the garage for the drum to fit.
Final Thoughts 
We hope this article has helped you choose the right type of garage door for your needs. At Aussie Garage Doors, we are here to help you select a good garage door for your property. Our technicians survey the property and explain to you everything about the door.
Moreover, we only deal in branded garage doors that are highly durable and come with decent warranties. Click on the Contact Us button to get a no-obligation quote or to know more about how long a new garage door installation takes.