Qualities of a Good Garage Door Repair Company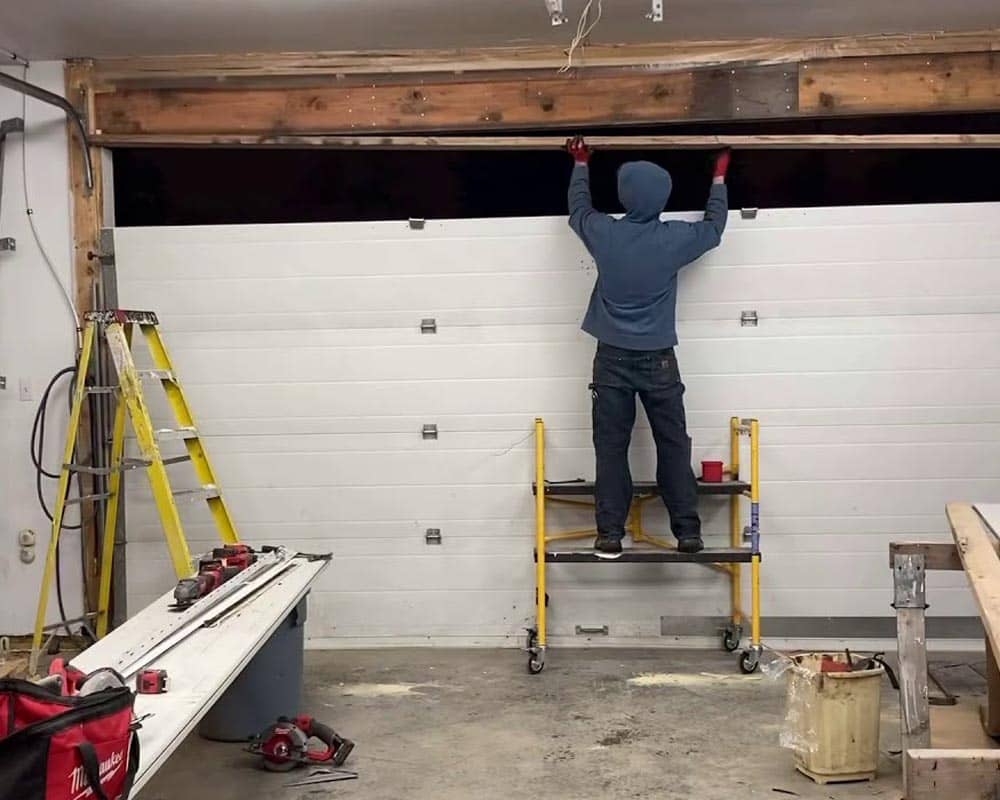 There are plenty of garage door companies in Sydney, how do you make sure you are hiring a reliable one? Well, a garage door is a significant investment, and it is indispensable to hand over this task to someone who is professional and knowledgeable. 
Whether you are opting for a garage door repair or getting a new one installed, look for these five qualities before hiring the experts. 
Any agency that possesses these qualities will ensure delivering you with the best experience, quality materials, and decent warranties.
Let's know what qualities of a good garage door company are.
They Keep Everything Transparent
The first quality of a reliable garage door company is that they keep things transparent and make them easier to understand. You can easily figure this out by paying attention to the service quote.


Such companies mention almost everything from major to minor expenses so that you do not get any hidden surprises. There are a lot of shady companies that do not disclose all prices beforehand, as a result, the customers have to pay more for the services they have opted for.

They are Punctual
When the garage door installers and maintenance specialists arrive on time, it shows that they are professionals and serious about the business. Having a faulty garage door can be big trouble for the homeowners, and a good company understands this.


When you hire such agencies, you can expect them to arrive on time and do all the repairs and installation on or before the promised time. 

They Listen to Your Queries
A professional company always listens to their customers and understands their needs in order to deliver better services. When you talk to their representatives, pay attention to how they respond.
A reliable garage door agency in Sydney will entertain every query you have and will try to satisfy you with their answers.


It would be great to avoid hiring companies that do not respond to your queries and never give satisfactory explanations. 

They Use Branded Materials
The lifespan of the garage door primarily depends on the quality of materials. And when you hire a good and reputed garage door installer, you can expect them to use branded materials only.


Make sure the company you are planning to hire uses brands like

Gliderol

and

Colorbond

. The biggest benefit of getting a branded door is the decent warranty and on-the-go customer support.


Moreover, these branded doors and components require less upkeep and have longer life expectancies.

They Invest Heavily in Trainings
The garage door industry welcomes some new features every now and then. Also, companies keep on updating their models to make them function even smoother and better.
These garage door installer and repair companies invest a lot in training their technicians. When the technicians are experts in what they do, you get complete value for the money you spend on the door and its components.


Moreover, doors installed and repaired by expert technicians last longer and require less maintenance than the ones installed by rookies. 
Final Thoughts 
Apart from these five qualities, reliable garage door companies please their customers with their services. Also, they offer excellent services and always strive to improve. 
Aussie Garage Doors is a preferred garage door installer and repair company in Sydney that possesses all these qualities. We make sure our clients get the best service experience and are always satisfied when they choose us.
If you are looking for any type of garage door installation or repair service, choosing Aussie Garage Doors will be a rewarding decision.
Click on the Contact Us button to get a quote today or for any queries related to garage doors, openers, motors, and more.